ETHICA – according to Baruch de Spinoza
World premiere of the complete cycle by Dániel Péter Biró
Heidelberg Synagogue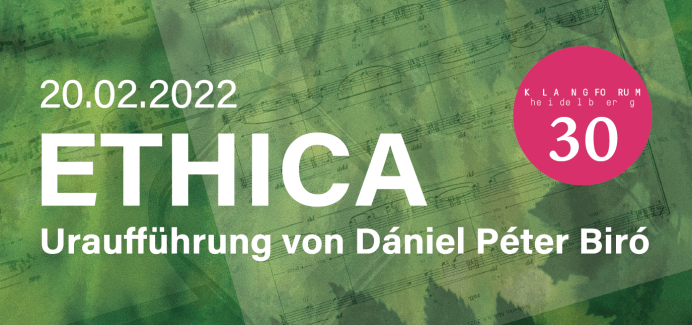 SCHOLA HEIDELBERG | ensemble aisthesis
Leitung: Walter Nußbaum
Veranstalter: KlangForum Heidelberg e.V.
Concert
"Ethica" by Dániel Péter Biró (world premiere of the complete cycle)
In the framework of the project "Ethica", Dániel Péter Biró completes his large-scale cycle of compositions based on the philosophy of Baruch de Spinoza. While Biró sets Spinoza's concepts of perception to music, they become an integral part of his musical thinking, as the cycle fully derives its musical form and material from these theories. The composer also relates Spinoza's concept of space and location to the modern philosophy of mind and reflects on his own place in today's globalised world.