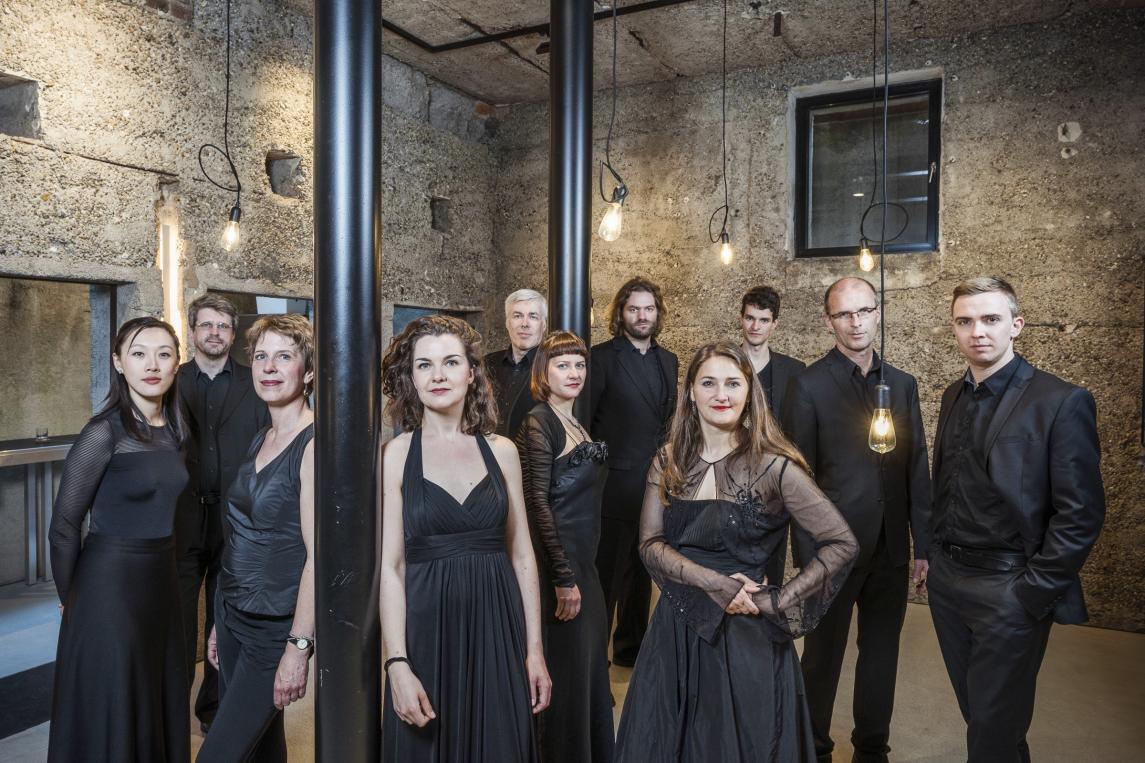 "Equally magnificent the SCHOLA HEIDELBERG prepared by Walter Nußbaum…"
Neue Züricher Zeitung, 04.07.14
Virtuosity coupled with versatility. Both individually and collectively, the vocal soloists of the SCHOLA HEIDELBERG are equally at home with widely differing styles and vocal techniques, all the way up to microtonal intonation and vocal and respiratory noise. Under the artistic directorship of their founder Walter Nußbaum, works from the 16th/17th and the 20th/21st centuries meet head-on, often with astounding results. A new interpretive culture materializes from an intensive concern with historically informed performance and contemporary music. The ensemble's extensive repertoire is the fruit of close collaboration with leading present-day composers. Much noted are the commissions for new works deriving from projects like Heimathen and Prinzhorn.
SCHOLA HEIDELBERG performs in its home city, all over Germany and at international festivals like the Salzburg Festival, Milano Musica, the Lucerne Festival, the Biennale in Venedig, the Biennale Salzburg and the Festival d'automne in Paris.
The Schola has successful cooperative partnerships with the Ensemble Modern, the WDR Symphony Orchestra Cologne, the SWR Symphony Orchestra, the Bamberg Symphony Orchestra, the Deutsche Radio Philharmonie, and the Gürzenich Orchestra.

SCHOLA HEIDELBERG's CD recordings of vocal compositions from the 20th/21st centuries have received several international awards.