KlangForum Aid Fund
Association calls for support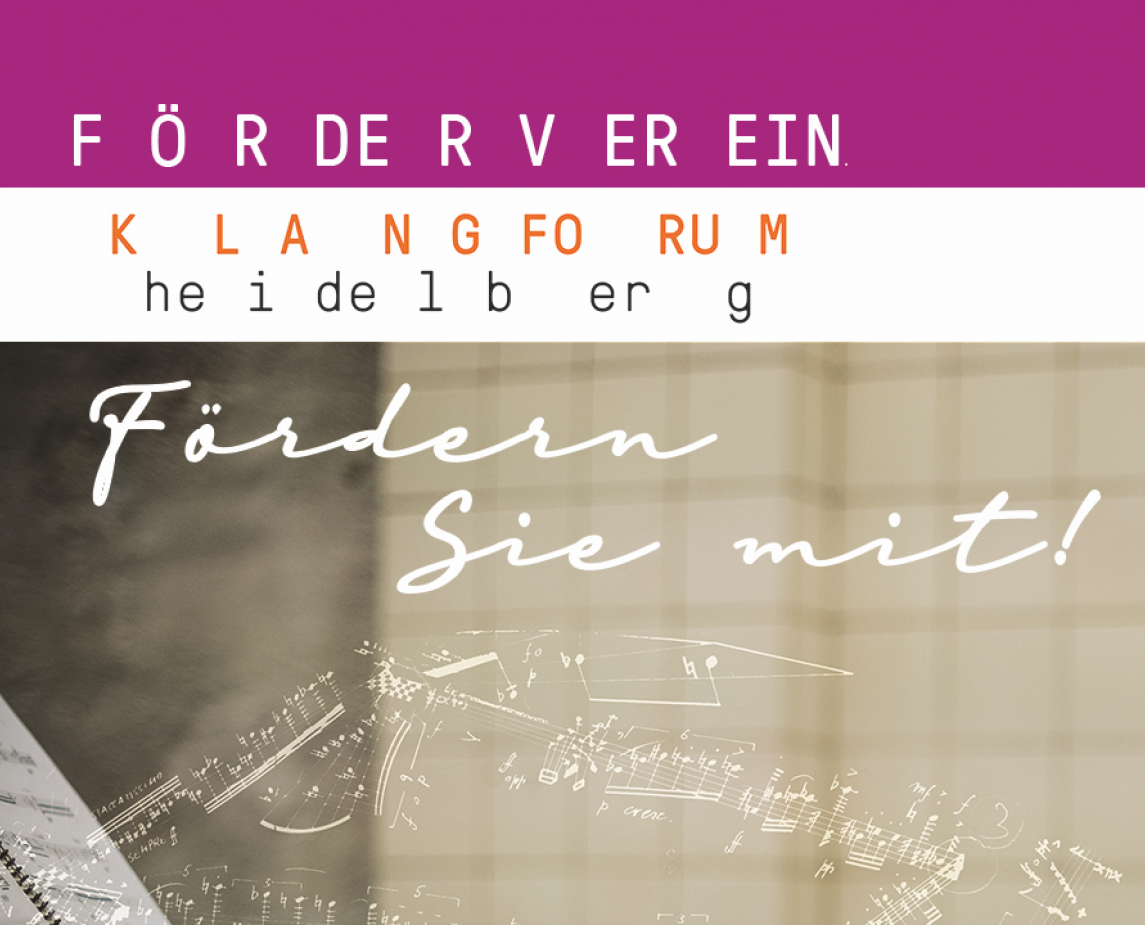 The corona pandemic is a period of dramatic upheaval not only with regard to the health of the risk groups in Germany and the whole world. It also represents an immense challenge for the freelance art scene. There are no concerts taking place, all the festivals have been cancelled, music conservatories are closed, and for readily understandable reasons private pupils are also staying away.
The musicians who in the last 28 years have made KlangForum Heidelberg into a household name for contemporary music all over the world are confronted with a situation that could hardly be more extreme: From one day to the next, all their sources of income have dried up.
It is thus doubly important that the solidarity displayed by the Friends of KlangForum Heidelberg has been so wholehearted and that an aid fund has been set up to alleviate the worst hardships befalling our musicians. In this time of crisis, every contribution large and small can help to assure the livelihood of artists who have given us so much pleasure in the past.
Donations can be sent to the following bank account:
Förderverein KlangForum Heidelberg e.V. (recipient)
"Musikerhilfsfonds" (reference)
H+G Bank Heidelberg
IBAN: DE65 6729 0100 0061 4863 05
BIC: GENODE61HD3
If you require written confirmation of your donation, please add your address to the information on the transfer form.